PB SwagBag Update and new Hottttness!!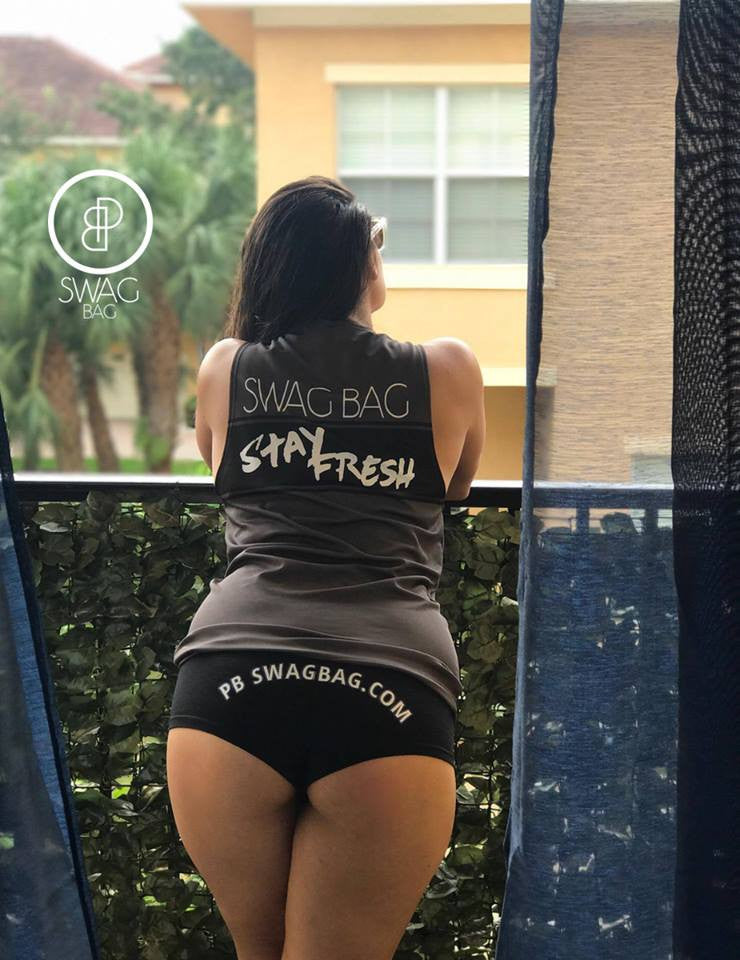 Fellow Swagaholics, 
It's been a while since our last update as we've been busy over here putting together some sweet deals for you in coming month's SwagBags!  Anyway, let's get to it!
Check out the PB SwagBag Hottie of the Month, the beautiful Nicole Episcopo-Nelson or @nicolethepaintballchick on Instagram!  
If you love staying fresh on and off the field then you definitely DO NOT WANT TO MISS August 1st shipment going out this coming Tuesday!! As long as you get signed up by midnight on Tuesday, we will still ship out your package on the 2nd!!

YOU GUYS CAN EARN A MONTH FREE BY POSTING YOUR GEAR FROM US AND TAGGING US IN THE POST @pbswagbag #pbswagbag we pick 2-4 winners each month!!

Julys winners who are getting their August bag FREE are:

Farrell Dottin, @ce92, @ryanchilds and @problemchildry

CONGRATS!!!

Get signed up now @ www.pbswagbag.com
Here's a look at what our current subscribers received in their July shipment and the letter we sent out to all of them!
By now, you have probably gotten use to the fact that you're the freshest guy at your local field and gotten some envious sweet stares at the mall with all that FRESH gear we've sent you! And then there was the July 

SwagBag

, ohhhhh what a beauty she was!!
Let's dig in a little deeper my friends.
In this month's 

Swagbag

 you received:
1.
Social Paintball Headwrap:
If these aren't the sickest camo headwraps that you've seen, you're probably living on a remote frozen island wondering why they weren't snow camo??
Or something like that.
Keep that hot summer sun from baking that noggin of yours and be completely unnoticed at the same time….get it?
Cus it's camo! 
2.
Empire Swab 2 Pack: 
Because obviously you needed these. And stop telling people that someone borrowed your swab and never returned it…cus everyone knows that's just a lie!! Clean barrel = Straighter lanes = shooting more people in the face!!
For all you 
SUPER 
SWAG
BAG
 subscribers, your additional piece of fun is:
3.
Custom KM America Strap: 
If this bad diddy right here doesn't scream Merrrrica, then I don't know what does!! I mean seriously, this thing is sweet!
Just in time for the birth month of the good ol USA! This design is available only to our amazing subscribers!!
Let me hit you with a little paintball math here right quick…that's a 
$63 retail value
 for our Super 

Swag

 

Bag

 for just $37.95…shipped to your door!! And of course, a $38 value for the

Swag

 

Bag

 $27.95….plus free stickers!!
Seriously, nothing in life gets any cheaper than that.
As always guys
, we thank you all and truly appreciate your loyalty!
We love doing this each month and intend to keep you all staying fresh long into the future!!
STAY FRESH!! 
---