November FRESHnesssss!!!!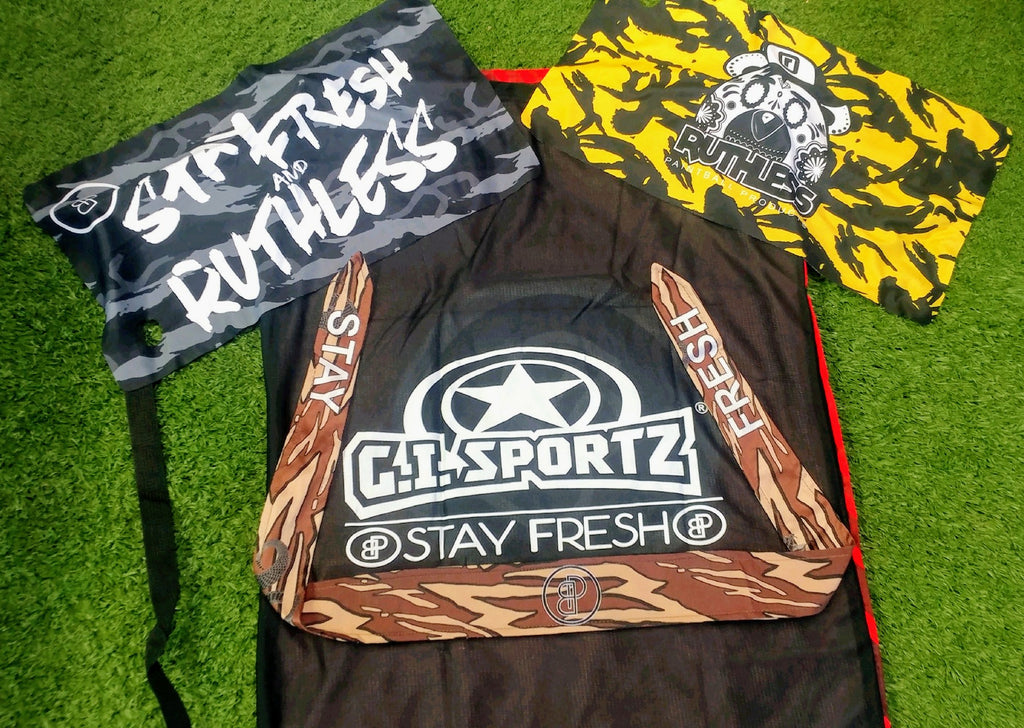 Dear Swagaholics, 
Please try to remain calm while taking in this super FRESH swag that only our subscribers got this month!!
Now that you're all over the World Cup hangover and in love with the new, amazing center piece bunkers that look like a giant death trap, here is what you received in your November 1st SwagBag:
Oh by the way....it's ALL CUSTOM GEAR THAT YOU CAN ONLY GET BY BEING A SUBSCRIBER TO PB SWAG BAG!!
G.I. Sportz/Stay Fresh Pod Bag:

 This thing is amazing! 'Nuff said
Retail value $25
       2. 

 
Custom Ruthless Micro Fibers w/ Thumbhole:
Ruthless pulled a Houston and knocked it out of the park with these sick, custom micros!  For paintball or pleasure, or whatever you crazy kids do STAY FRESH with these babies!
Retail Value $5 each, $10 total


For all you 
SUPER SWAG BAG
subscribers, your additional piece of fun is:
3. 
Debo Custom Designs Headband:
If this sick headband doesn't make you do the happy dance, than there ain't much that will!! Custom headband from the new Debo Designs (check them out on FaceBook) that only our loyal subscribers can get!!         
Retail Value $25
Let me hit you with a little paintball math here right quick…that's a 
$60 retail value 
for our Super Swag Bag for just $37.95…shipped to your door!! And of course, a $35 value for the Swag Bag $27.95….plus free stickers!!  Seriously, it's amazing we know!!
As always guys
, we thank you all and truly appreciate your loyalty!  We love doing this each month and intend to keep you all staying fresh long into the future!!
STAY FRESH!! 
Travis and Mike
---